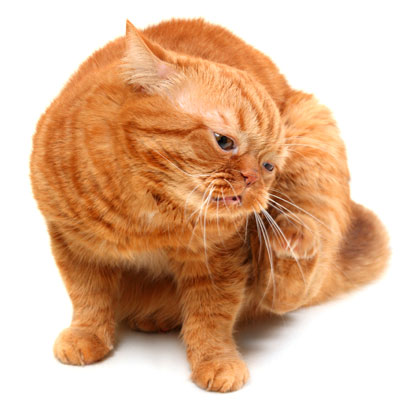 WE'VE GOT A CURE FOR THAT
At Bloomingdale Animal Hospital, we understand that both your time and money are more important than ever, that's why our pet medication pricing meet or beat most online sources. No more waiting for your prescription to be shipped, get it instantly, along with the peace of mind in knowing your veterinarian will make sure your pet has the right medication at the best price. Convenience, affordability and confidence, all here at your Bloomingdale Animal Hospital. Ask us about filling your pet's medication needs today.
Bloomingdale Animal Hospital provides comprehensive veterinary care for your pets. We are conveniently located at the corner of Bloomingdale Avenue and Lithia Pinecrest Road, offering easy access for our clients in the Brandon, Bloomingdale, Valrico, Lithia, Riverview and FishHawk area. Centrally located with ample on site parking and a staff of dedicated professionals, assuring your pet's good health has never been easier.
Call us today (813) 681-6612 and schedule your appointment.
Powder supplement as food additive
1. Essential fatty acids (support intercellular health, adsorption of fat soluble vitamins and to maintain energy levels)
2. Dietary fiber ( promote a healthy digestive system and normal cholesterol levels)
3. Phyto (plant) nutrients
glucosamine: Oral joint health nutritional supplement
1. Source of Glucosamine HCl available for cats and dogs (best source of easily digestible glucosamine on the market for osteoarthritis management)
2. Recommend to use in conjunction with NSAID's such as Rimadyl
NSAID: Non-steroidal anti-inflammatory drug
Rimadyl (Carprofen) is the prescription drug of choice for relief of arthritic pain caused by degenerative joint disease. Available in chewable tablets or caplets.
CANINE URINARY INCONTINENCE
CANINE URINARY INCONTINENCE: Inability of the bladder to hold urine.
Proin (Phenylpropanolamine hydrochloride- PPA) oral treatment that stimulates the neuromuscular receptors that aids in the tightening of the bladder sphincter and prevents urine leakage.
We have the most effective and safe flea and tick control options available. They come in different formulations, such as topical solutions, oral pills and injectables. Come by and let us see which product will fit you and your pet's needs best.
We have several options ranging from prescription medication anti-fungal and anti-bacterial, soothing and anti-itch, moisturizing and good old-fashion fluffy, smells good shampoos.
SOAP FREE SHAMPOOS
1. Soap-free, gentle cleansing shampoos for dogs/cats
2. Relief Shampoo and Conditioner
3. Hypo-allergenic shampoo
MEDICATED SHAMPOOS
1. Anti-bacterial
2. Anti-fungal
RELIEF SPRAY
Over-the-counter spray to treat mild skin issues
EAR CLEANSERS & medications
EAR CLEANSER
Cleans, dries, acidifies, deoderizes for routine cleaning of the ears ( we recommend weekly cleaning of the ears and especially after each bath for maintenance purposes)
medicated ear flushes
This ear cleaner also contains anti-fungal and anti-bacterial components to maintain and prevent ear infections
rinses
Chlorhexidine antimicrobial oral rinse for reducing plaque and freshening breath in dogs and cats
oral treats
Contains enzymes to keep bacteria low and prevent gingivitis, tooth loss and bad breath
We have the most advanced, safe and easy to administer heartworm medications available to fit your needs.
1. Anal gland expression
2. Routine bandaging
3. Catheterization – intravenous and urinary
4. Euthanasia and pet cremation services
5. Ear cleaning – general and sedated
6. Enema Administration
7. Fluid therapy – intravenous and subcutaneous
8. Microchip – a microchip is a passive device that is implanted under the skin for permanent identification of a pet. The microchip frequency is detected by a scanner. Scanners are used by local animal rescue agencies and veterinarian offices (Hillsborough County Animal Services, Humane Society of Tampa Bay). The microchip doesn't migrate and is biocompatible.
9. Nail trim
1. ACTH Stimulation test
2. Bile Acids Test
3. Cardiology Routine
4. Blood work (chemistry and CBC in house)
5. Culture and Sensitivities (bacterial and urinary)
6. Cytology (ears, skin, fluids)
7. Dermatophyte Culture (DTM)
8. Eye, Corneal Staining
9. Eye, Tear test (Shirmer)
10. Fecal exams (intestinal parasite check)
11. Felv/FIV testing (blood test for the presence of
feline Leukemia or Feline Immunodeficiency virus)
12. Fine Needle Aspirate (FNA)
13. Heartworm exams (occult and difilaria testing)
14. Histopathology
15. Parvo virus testing
16. Phenobarbital Levels
17. Skin Scraping ( testing for presence of skim mites/mange – scabies or demodectic)
18. Stone Analysis
19. Thyroid testing
20. Urinalysis (chemstrip and complete sediment with or without culture)
21. Wood's Light Exam
22. Radiology (in house)