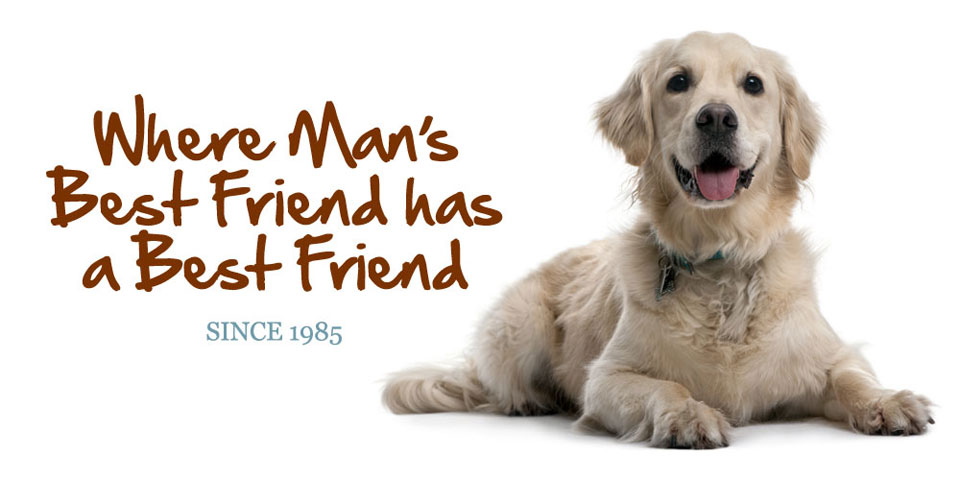 AT BLOOMINGDALE ANIMAL HOSPITAL, MAN'S BEST FRIEND, TRULY HAS A BEST FRIEND.
In fact we've assembled a team of them... some of the region's most respected veterinarians– knowledgeable in today's most advanced medical and surgical procedures. As a result, your dog benefits from a collaborative team approach to their treatment, drawing upon the medical knowledge and experience of each of our veterinary physicians.
Decades of experience, a caring support staff and some of the most advanced medical technology available, provide your best friend, with the best of care and you peace of mind. So while we understand that no one loves your dog like you do … no one can care for them like we can. Take the time to introduce your dog to their new best friend. Call today for an introduction with Dr Jose Ramirez and Dr. Jennifer Duvall. It's a friendship that will last a life time
Bloomingdale Animal Hospital provides comprehensive veterinary care for your dog. We are conveniently located at the corner of Bloomingdale Avenue and Lithia Pinecrest Road, offering easy access for our clients in the Brandon, Bloomingdale, Valrico, Lithia, Riverview and FishHawk area. Centrally located with ample on-site parking and a staff of dedicated professionals, assuring your best friend's good health has never been easier.
Call us today (813) 681-6612 and schedule your appointment.
WHERE MAN'S BEST FRIEND HAS A BEST A FRIEND, SINCE 1985
About Us
A visit to your veterinarian should be a comfortable, caring and warm experience for you and for your pets. That's why you'll find at Bloomingdale Animal Hospital we've created an environment that puts you and your pets right at ease. Our treatment programs help protect your pets, keeping them in vigorously good health... and all of you in good spirits.
Meet Your Vet
Stay in Touch
Hours of Operation
Mon-Fri 7:30am-6pm
Sat 8am-Noon | Sun Closed
Privacy Policy | Email
©2012-2016 Bloomingdale Animal Hospital. All rights reserved.
Site by Jonathan & Co
Bloomingdale Animal Hospital | 3404 Lithia Pinecrest Road | Valrico, FL 33596
Tel (813) 681-6612 | Map | Email